Promoting Staying, Coming and Returning
08/07/2021
The SOUTHERN ALPINE REGION
connects the districts of Hermagor and Spittal an der Drau in Upper Carinthia and East Tyrol with the South Tyrolean Pustertal.
The citizens of the SOUTHERN ALPINE REGION are not only strongly connected to one another because of their shared history, but above all through their everyday life. So it stands to reason that these areas should join forces and use their already existing potential to upgrade the entire SOUTHERN ALPINE REGION and make it fit for the future.
The project "Alliance for the Development of the SOUTHERN ALPINE REGION", which was launched in 2019, has set itself the task of creating a guideline for action in order to enhance the topic of "stay and come" jointly and across regions and to orient the topic towards the future.
With this goal in mind, four subject areas were promoted and worked on: living, working, a culture of welcoming and appreciation, and networking and communication.
The results are available in condensed form in the printed version at the Regional Management LAG Pustertal or for download here: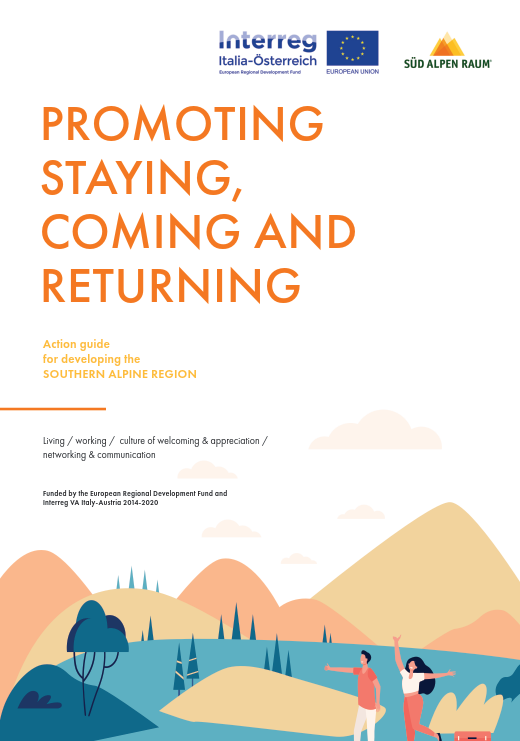 Action guide for developing the SOUTHERN ALPINE REGION